Ties that bind: The ambiguous role played by social capital in black working class first-generation South African students' negotiation of university life
L. Vincent

Rhodes University

M. Hlatshwayo

Rhodes University
Abstract
In this article we examine the ambiguous role that social capital plays in first generation Black working class South African students' negotiation of entry into an elite higher education institutional environment. First generation student experiences have a particular relevance in South Africa where student enrolment increased by 193 000 between 1993 and 2004, with many of the new entrants first-generation students. South African research on first-generation working class Black students has focused on the low proportion of these students who reach university at all and among those who do enter university, the significant number who perform poorly or drop out before completing their degrees. The role played by social capital (social networks, close friends, associations, clubs and other affiliations) in these students' experiences of negotiating their entry into university has been little explored. Using a combination of in-depth interviews, observation and hierarchical mapping with 28 participants at one historically white South African university, we exam here how social networks play a significant role in providing much-needed support to first generation Black working class students as they negotiate entry into the alienating terrain of a historically white university. The paper argues however that when social capital networks are closed, tightly policed and inward looking, consisting only of individuals from similar backgrounds, such networks can serve to perpetuate disadvantage.  In this context, the role of 'brokers' – trusted individuals who are able to act as bridges to wider, more information- and resource-rich networks – becomes critical.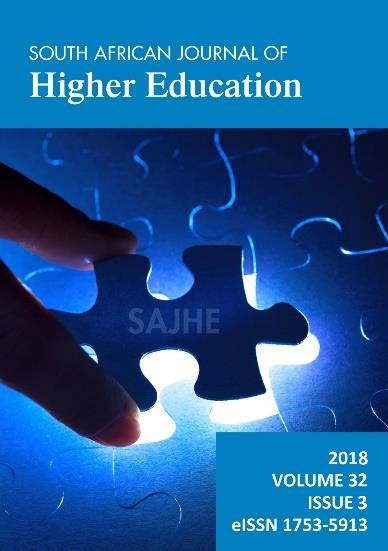 How to Cite
Vincent, L., and M. Hlatshwayo. 2018. "Ties That Bind: The Ambiguous Role Played by Social Capital in Black Working Class First-Generation South African students' Negotiation of University Life". South African Journal of Higher Education 32 (3), 118-38. https://doi.org/10.20853/32-3-2538.
Copyright (c) 2018 Louise Vincent
This work is licensed under a Creative Commons Attribution-NonCommercial-NoDerivatives 4.0 International License.
This journal is an open access journal, and the authors and journal should be properly acknowledged, when works are cited.
Authors, copyright holders, may use the publishers version for teaching purposes, in books, theses, dissertations, conferences and conference papers.Â
A copy of the authors' publishers version may also be hosted on the following websites:
Non-commercial personal homepage or blog.
Institutional webpage.
Authors Institutional Repository.
The following notice should accompany such a posting on the website: This is an electronic version of an article published in SAJHE, Volume XXX, number XXX, pages XXX "XXX", DOI. Authors should also supply a hyperlink to the original paper or indicate where the original paper (http://www.journals.ac.za/index.php/SAJHE) may be found.
Authors publishers version, affiliated with the Stellenbosch University will be automatically deposited in the University Institutional Repository SUNScholar.
Articles as a whole, may not be re-published with another journal.
The following license applies:
Attribution CC BY-NC-ND 4.0