Translanguaging as a disruptive pedagogy in language education
An analysis of metacognitive reflections of second-year undergraduate students
Keywords:
epistemic access, language learning, literacy, multilingualism, translanguaging, monolingualism
Abstract
Debate on whether the use of translanguaging is disruptive of monolingual ideologies and practices that predominate global tertiary education seem to be still in its infancy. Contemporary research in the area focuses on what appears conflicting though lucid discourses on eliminating boundaries between codes or languages, resulting in no 'named' languages. This study adopted a qualitative case study approach in which second year undergraduate students taking a literacy course were purposively sampled. The data was collected through analysing the participants' course related interactions on the virtual space, WhatsApp. The efficacy of WhatsApp as an instructional tool in the teaching and learning context has escalated the interest among researchers in exploring its potential benefit in a multilingual setting. The paper reports on the crucial role language plays in the comprehension, participation, motivation, and consequent ameliorated academic performance of multilingual students. The findings attest that translanguaging, where languages of input and output are consciously alternated, proves to be an indispensable pedagogy and recommends its incorporation in daily instructional practices.
Downloads
Download data is not yet available.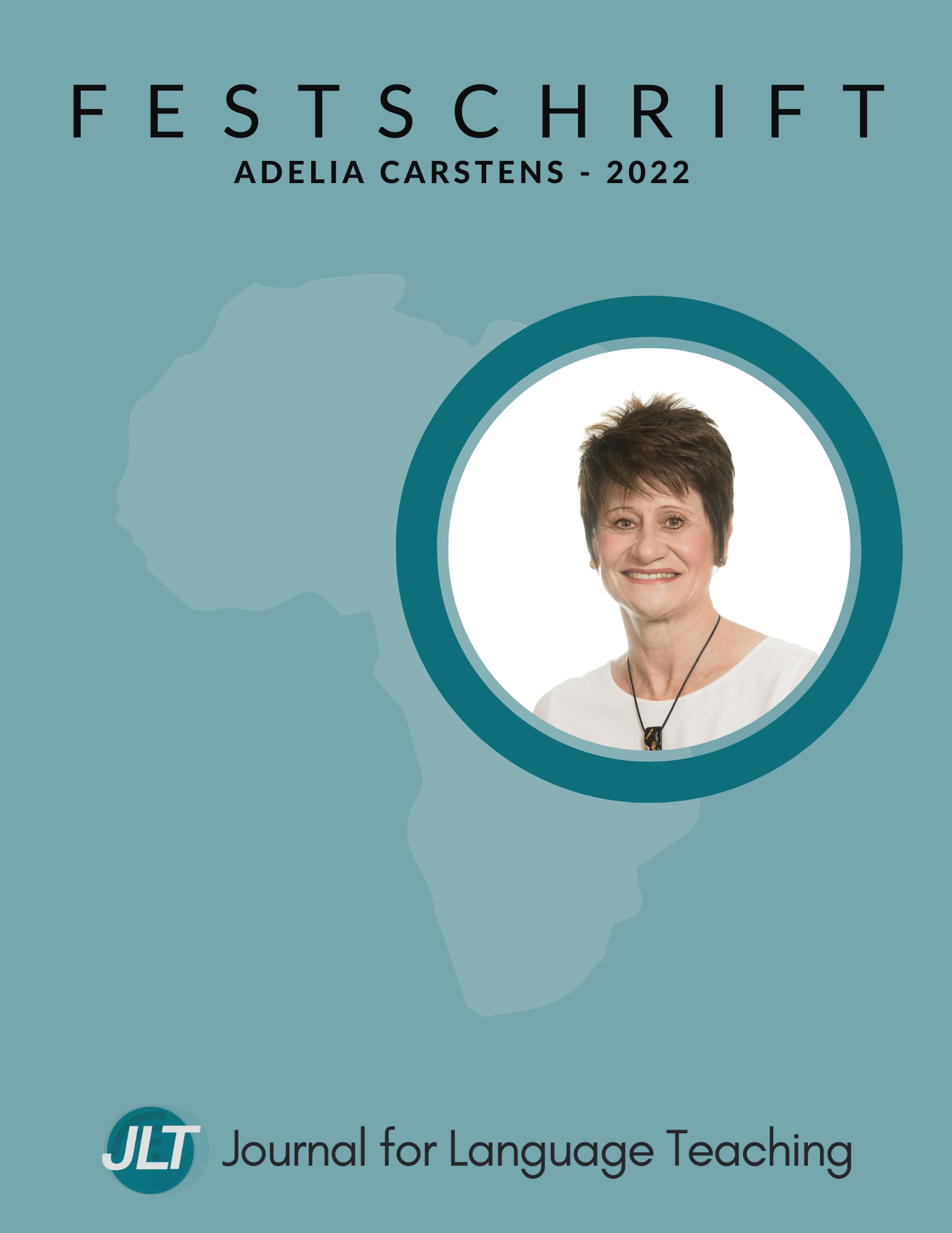 How to Cite
Charamba, E., & Nkomo, S. A. (2022). Translanguaging as a disruptive pedagogy in language education : An analysis of metacognitive reflections of second-year undergraduate students. Journal for Language Teaching , 56(2), 1-18. https://doi.org/10.56285/jltVol56iss2a5337