Using Free Open Access Medical Education (FOAMed) for Emergency Medical Service education
Abstract
Background: Continuous professional development (CPD) is a registration requirement for all healthcare professionals in South Africa. The shift-driven work environment of emergency and critical care providers often means it is logistically impractical to attend CPD events. FOAMed and online learning could make CPD activities more accessible. The aim of the study was to determine to what extent available FOAMed resources could be used to supplement the outcomes for successful completion of a CPD course.Methods: A retrospective content analysis was used to review FOAMed resources posted within a two-month period for their ability to cover outcomes of the Ambulance Emergency Assistant (AEA) refresher course (a CPD course). Data were subject to a three-step process of content analysis that was matched to 17 identified course outcomes (themes).Results: A total of 441 FOAMed posts were reviewed during a two-month period. Of the 441 posts, 269 (61%) were excluded, and 172 (39%) FOAMed posts were determined relevant to cover the 17 identified themes of the AEA refresher course. The two most frequently observed themes were related to (i) professionalism, with 45 (26.2%) posts, and (ii) other general medical emergencies, with 39 (22.7%) posts. The remaining 15 themes had 88 (51.1%) posts distributed between them.Conclusion: The study highlights the potential of FOAMed resources to supplement the delivery of education, such as a CPD course. Given that the outcomes were unequally represented, educational institutions should be aware that despite the value of FOAMed, due caution must be given to the critiques and limitations of this educational approach.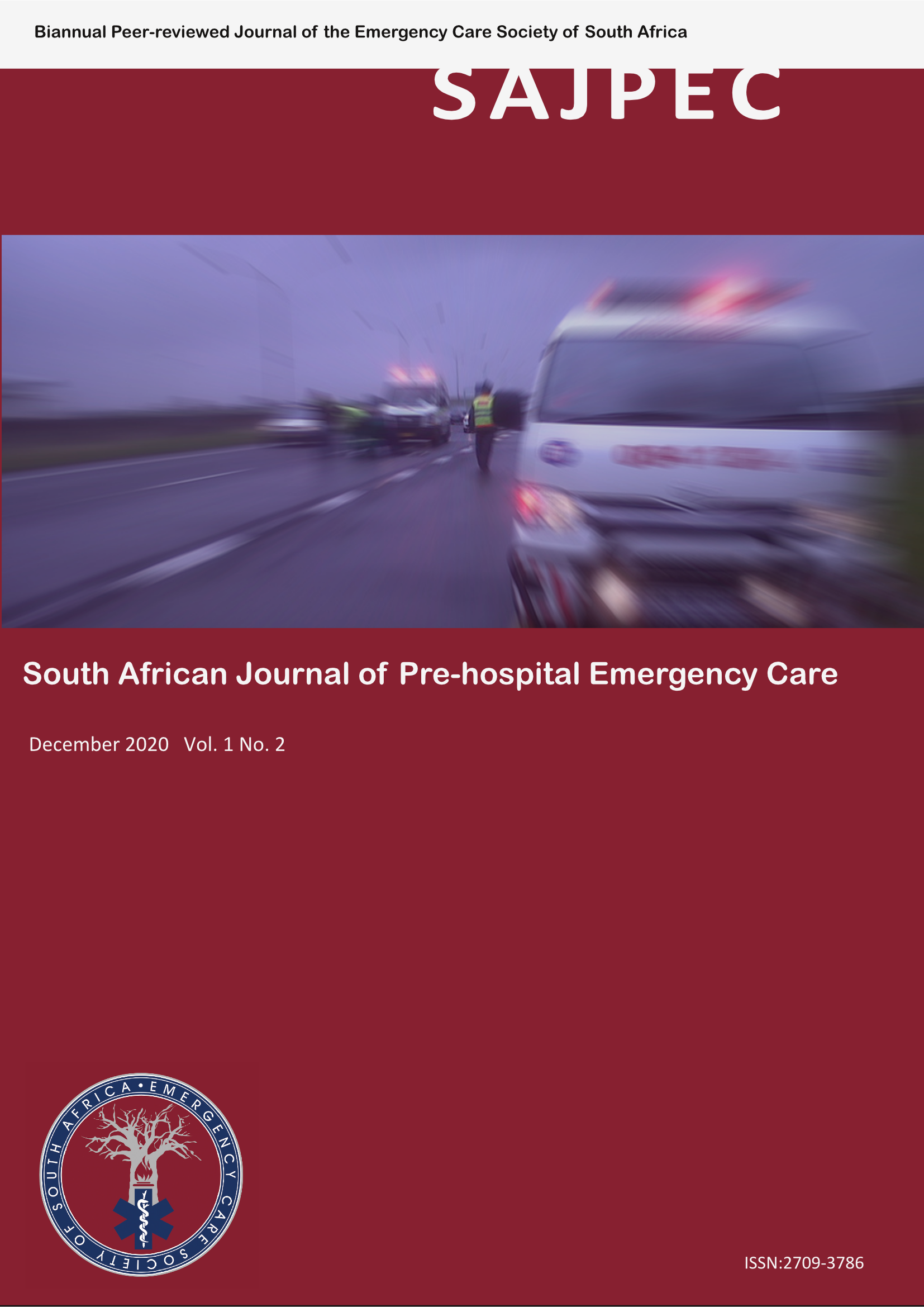 Section
Original Research
Copyright (c) 2020 South African Journal of Pre-Hospital Emergency Care
This work is licensed under a Creative Commons Attribution-NonCommercial-NoDerivatives 4.0 International License.
Authors grant the Emergency Care Society of South Africa the exclusive right to publish, display, reproduce and/or distribute the work in print and electronic format and in any medium known or hereafter developed, including for commercial use. Authors also agree that the Emergency Care Society of South Africa may retain in print or electronic format more than one copy of the work for the purpose of preservation, security and back-up.